Focusing on innovation
The healthcare sector, both in Denmark and in many countries in all continents, is facing major challenges and undergoing major shifts. Assistance to an aging population, to citizens with more than one chronic disease is ever increasing whilst there are fewer and fewer resources available to deliver the care needed. Self-Management and Prevention are crucial focal point in the future of healthcare.
Focusing on innovation will help the health sector create new solutions, which can deliver quality services in a new and more enlightened manner. This includes Health Tech – MedTech and eHealth solutions – that enable empowerment of the citizen, Independent Living Solutions, welfare technology, etc.
Denmark enjoys a preeminent role within Healthcare IT. Denmark and the Nordic region are also leading sites for testing and developing healthcare innovations.
How can we help your organization or company?
Nationally:
We help bridge the gap between regions & hospitals, municipalities and companies who wish to collaborate on development, and we advise on collaborative models and plans.
Globally:
We help identify appropriate partners and bridge the gap between public organizations and private companies across national borders. We can assist create the right health solutions through market entry with the right partners.
Contact us if you are looking for partnerships within research and innovation in the Nordics or in other parts of the world or if you are looking for market opportunities for healthcare products in the Nordics.
Susie A. Ruff – External Lecturer at M.Sc. In Innovation in Healthcare, Copenhagen Business School
Susie A. Ruff has played an important role in the shaping and implementation of the M. Sc. In Innovation in Healthcare (IHC) at Copenhagen Business School since its beginning in 2016. The IHC is one of the few full-time master's programs in the world offered in health care innovation. With her expertise and network in the healthcare sector both nationally and internationally she is making a crucial contribution to a successful execution of the program.
Susie lectures in the following topics:
Public-Private Innovation Partnerships in Healthcare
Implementation of Health Innovation and Project Management
Susie is Supervisor and Industry Expert in the following important elements of the program:
The Healthcare Project
Master Thesis
Susie handles the dialogue and collaboration with Project Hosts in Healthcare organisations:
Hospitals
Industry in Healthcare
Care systems and care providers
For more information on the IHC at Copenhagen Business School please visit cbs.dk.
Drop us a line
RUFF & CO. offers professional advice and services within innovation and international business development.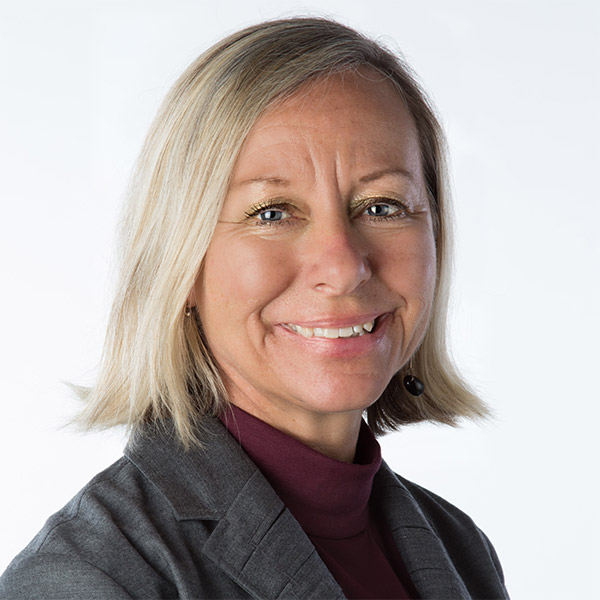 Susie A. Ruff
CEO
RUFF & CO. Business Innovation