WHAT DO OUR CUSTOMERS AND COLLABORATORS SAY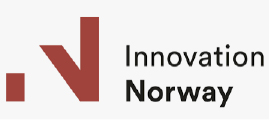 Global Growth Health Denmark Program – Danish Healthcare Market 2020-2021. Health Tech Companies from Norway entering the Danish Healthcare Market!
"Susie A. Ruff has with great success been heading the activities in Denmark regarding Innovation Norway's Global Growth Program focused on the Danish Healthcare Market 2020-2021. Susie has been our local Danish representative and the lead on planning and executing a long range of activities in the program for the eight promising Norwegian scale-ups in the healthcare industry that are targeting the Danish healthcare market. The ambition was to enter the hospital market and the health and care market in Danish municipalities. She has contributed to very valuable insights into the market, sharpened the communication and business models of the participating companies and last, but not least, created concrete business opportunities for pilots and partnerships for our companies. All the way through the program Susie has been a trusted advisor for Innovation Norway and has shown her excellent skills within market strategy and business opportunities with tangible results".
Maria C. Lundstad Aulie
Project Manager, Global Growth Health Denmark Program, Innovation Norway
For further information, please check:
https://www.innovasjonnorge.no/no/om/nyheter/2021/norske-digitale-losninger-til-danmark/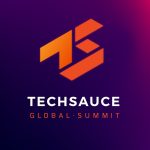 "Susie is professional, engaged and with her expertise in the field of Healthcare she has created great value for Techsauce Global Summit" says Oranuch Lerdsuwankij, CEO and Co-founder of Techsauce Media and Amarit Charoenphan, Co-founder of Techsauce and Executive Chairman & Co-founder of HUBBA Thailand on their collaboration with Susie A. Ruff on Techsauce Global Summit:
"We invited Susie to set-up our first Health Tech Stage at Techsauce Global Summit in Bangkok in 2018. Susie designed and co-curated a full-day program which became a big success. We had keynotes and vivid panel debates on hot topics for healthcare challenges and how tech can play a role. Speakers from many countries as well as from both healthcare and industry gave different views on how to drive health innovation and health tech forward. In 2019 Susie designed and headed the 2.0 Health Tech Stage in close collaboration with Techsauce team and the stage had 600+ attendees during the day."
Techsauce Global Summit is probably the biggest tech summit in South East Asia. The latest summit 19-20 June 2019 attracted more than 15,000 representatives from industry, tech companies, investors and more who attended the summit and 400+ international speakers.
Please visit: https://summit.techsauce.co/
Niels-Arne Baden
Founder of Green Hydrogen Solutions,
now Co-founder of Umwelt.
"Our [InnovationGrowth] process with you [Susie] and Henrik Bo was a very useful and good process, and our collaboration helped clarify the both short-term and strategic choices we faced further – and it helped to push in the right direction" 
A scale-up company in the energy sector that completed the InnovationGrowth strategy and growth program that RUFF & CO. was responsible for.
Sarah Bach Munkholm
MD, Founder and CEO of MyMedCards
"Susie A. Ruff has been an active contributor to our company through a longer period. She is a very sharp strategist and has her heart, head and network at the right place. She contributes with ideas and constructive solutions. MyMedCards and other enterprises – both large and small –  can really benefit from her and her capabilities."
MyMedCards is a Danish Start-up delivering a digital solution for the Healthcare Market that gathers medical cards and instructions in one tool making the daily work of healthcare professionals more efficient and safe.
Karsten Rendemann
Founder and CEO of Cookie Information
"As a part of the InnovationGROWTH program, Susie A. Ruff has worked with Cookie Information as strategy consultant. With Susie's [and her collaboration partner's] help we have carried through a super effecient strategy process that resulted in a concrete Action Plan for the internationalization of Cookie Information. The plan will accelerate the further growth of the company on international markets. It has been a great pleasure to work with Susie. Her winning personality and her unusually well-founded professionalism have been a great source of inspiration".
Cookie Information is a Danish growth company that has developed a tool to make website and apps compliant with General Data Protection Regulation (GDPR) and e-Privacy Regulation.
Niels Heuer
CEO DigiRehab A/S
"We chose to go through the InnovationGROWTH course to ignite the internationalization for DigiRehab solutions. During the InnovationGROWTH course I havereceived competent sparring and advice regarding the preparation for international commercial initiatives as well as a concrete Action Plan for the internationalization which will be used in our management team to start up global activities. I am very happy about the course and the skills of the two consultants. Additionally, I am impressed by their efficiency as the course was redesigned for our very limited timeframe without sacrificing the high level of quality".
DigiRehab is a Danish growth company that develops and provides a digital healthcare solution for intelligent rehabilitation of elderly people.
Gautam Kainth,
Managing Director, The Capital Partnership Limited, London/UK
"Thanks for delivering an excellent course on Executive Heath Innovation Management Program (EHIMP) that I thoroughly enjoyed as a student. An amazing learning experience from the EHIMP Programme"
A participant in the 2022 Executive Health Innovation Management Programme (EHIMP) run in a collaboration between Imperial College Business School, London, and CBS Executive/Copenhagen Business school. Susie A. Ruff's role is external Program Director and co-faculty.
Business Development Manager
Large Danish Corporation in the Energy Sector
"Susie A. Ruff has supported us in carrying through a business development process of a new market area using the Business Model Canvas. The process included participants from different departments. Susie A. Ruff has challenged us and led us through the process in a well prepared and well-structured way leading to the formulation of business model, concrete action points and implementation plans".
Søren Rohde
former CEO of The University Hospital at Herlev and then chairman of the steering committee of the Healthcare Innovation Centre in the Capital Region of Denmark (Denmark's largest supplier of healthcare services)
"As the director of the newly establishedHealthcare Innovation Centre, Susie very quickly managed to spread knowledge about and create an interest in innovation among the hospital employees. Parallel to this, Susie established an extensive network, comprising companies within the IT and medico-technical sectors. This cooperation has led to the design of practicable prototypes and solutions. We highly respect and appreciate Susie's commitment and professionalism."
Christian Graversen
CEO, Welfare Tech (Business association)
"I have cooperated with Susie in the Healthcare Innovation Centre while I was chief consultant in The Confederation of Danish Industries. Susie demonstrated a strong drive and an outstanding commercial insight, which set an inspirational challenge to our prevailing work routines and made the cooperation more relevant to private companies. At the same time, she demonstrated an excellent understanding of the public sector. This capability to understand the private as well as the public sector is a crucial asset when it comes to establishing a productive cooperation which leads to new solutions and growth in private companies."
Dorthe Kjær Pedersen
Head of Center for Engineering at University College Zealand, Denmark
"I have had the good luck to work closely with Susie A. Ruff on several occasions and intensively during the InnovationGROWTH program where we coached IT-based SME's in their internationalization process. I have always been impressed by her level of professional competences. She is serious while maintaining a high spirit and a good atmosphere around her. She has a clear view of what is important and she can mediate a message in a clear and precise way."
Kurt Espersen
former CEO of Bornholm's Hospital and then member of the steering committee of the Healthcare Innovation Centre in the Capital Region of Denmark, now Vice-president Health, Region of Southern Denmark.
"As the director of the then newly established Healthcare Innovation Centre in the Capital Region of Denmark, Susie A. Ruff built up a comprehensive and crucial expertise with strategic innovation, innovation management and product development. Through her systematic and strategic work across the regional hospitals and across the departments involved, Susie organized large innovation projects as well as intensive innovation processes, joining departments and companies in the health care sector. The results are visible – at Bornholm's Hospital we were part of these projects and succeeded in establishing an innovation culture which, among other things, enables our staff and managers to create solutions in cooperation with private local businesses."